Career Development Internships
Our career developing internships attract students from different universities throughout the country. Our interns benefit from career enhancing experiences and exposure to many aspects of running a nonprofit organization.
We offer a broad range of opportunities geared toward the student's area of interest. Past internships have included graphic design, education and social work, business administration, nonprofit management, art administration, film and media production, creative writing, grant writing, and stage production.
If you are interested in interning with ARTS By The People, please email info@artsbythepeople.org.
Below are some examples of our interns' past projects.
Books designed and created by a visual art intern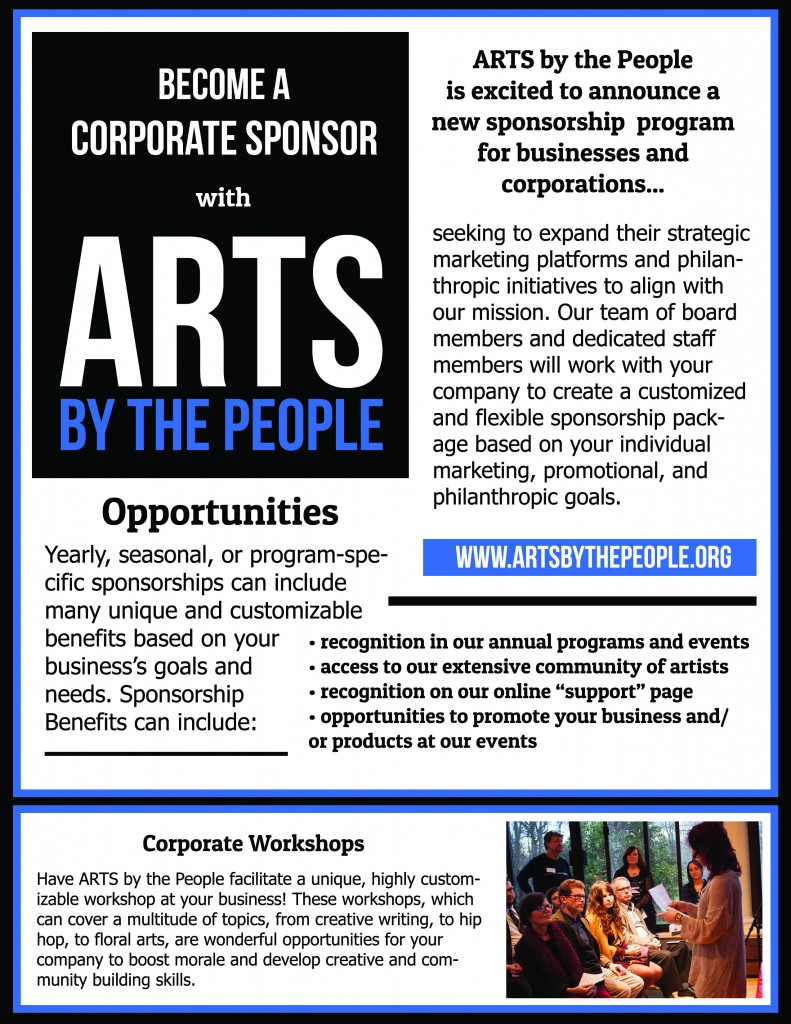 A business plan developed by a business administration intern
Fliers and business cards designed by marketing and graphic design interns
A crafted, hand-bound photo book based on a photography intern's experience
A graphic design intern working with middle school students
Click picture to watch the full video
A film and media intern's documentary about our teaching artists' creative process
Click picture to view the book
An online book created by an art administration intern exploring the creative lives of our teaching artists
Website layout and design by a communications intern
A creative writing intern compiling, editing, designing, and publishing a book of their memoirs
A dance intern performing at our Stories in Motion series.